Optimized energy efficiency and fewer emissions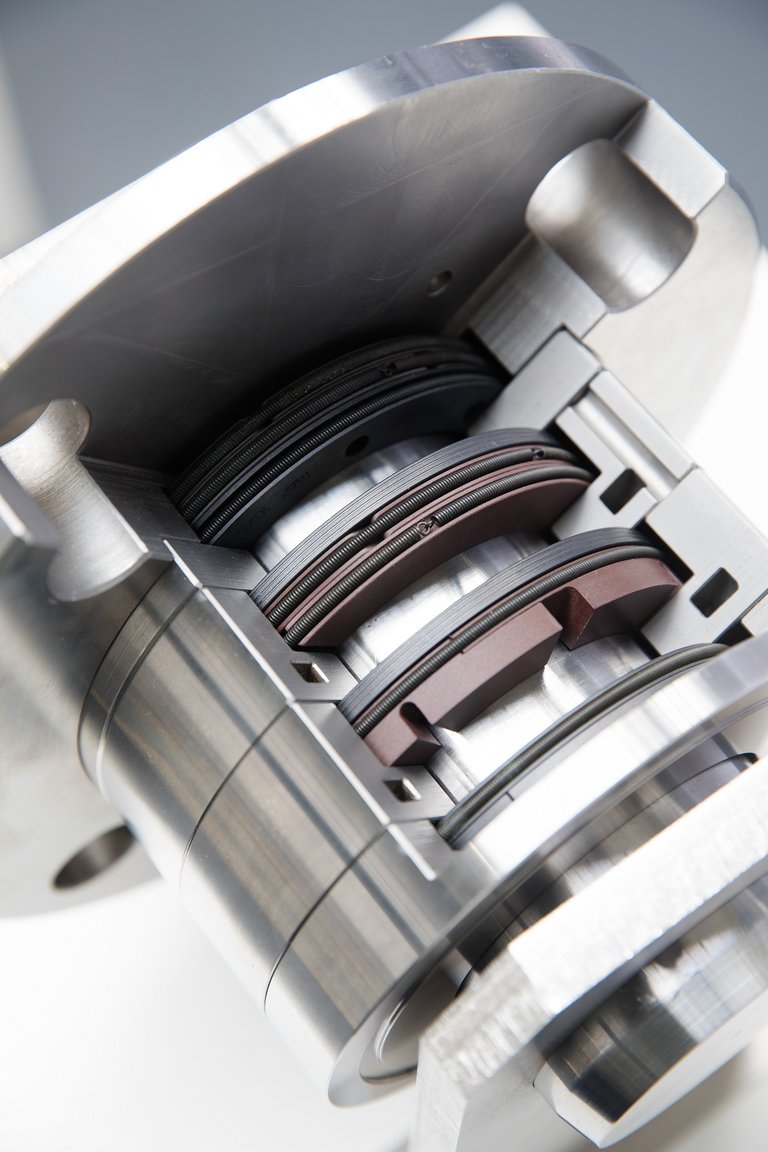 ---
Our customer, a global chemicals company, operates two vertical process gas compressors in their petro­chemical plant. High leakages, reduced gas flow, tem­perature increases and a very short lifetime of wear parts led to frequent compressor shutdowns and waste­ful energy consumption. Burckhardt Compression was called in to solve the problems.
Our customer's challenges:
The two compressors were operated in parallel for a challenging dry-running application, with­out any standby compressors as back-up. Due to inefficiency, leakages and short lifetime of wear parts, unexpected compressor shutdowns were increasing, while the output of the compressors was decreasing. Maintenance costs were high, due to constant replacement of wear parts and capital parts.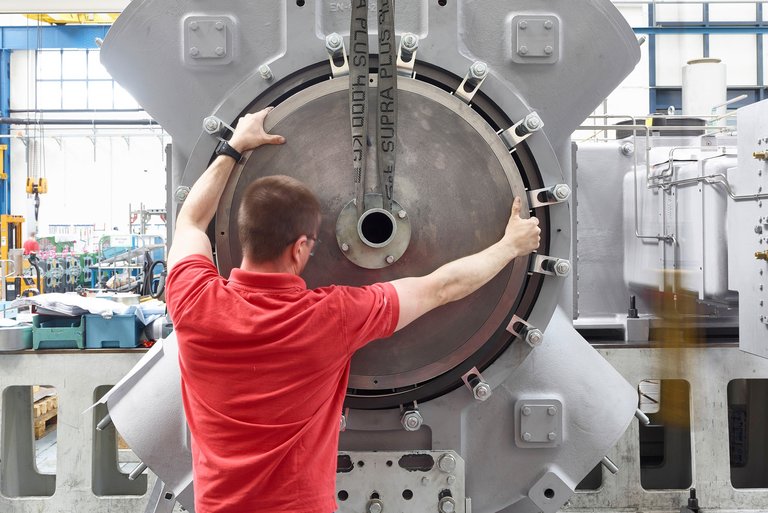 Proper surface roughness is critical. Thorough analyses showed that the surface of the cylinder liner was too smooth.
Revamp of both compressors:
Our experts onsite carried out a profound compressor system integrity analysis. The analysis showed that the cylinder liner was damaged due to inappropriate piston ring material. According to our recommendations the customer upgraded the piston/packing rings to Persisto® 850, a material that has been specially developed for sealing applications in dry-running reciprocating compressors. Furthermore, the piston rod was repaired, applying proper coating material and roughness. Packing and all other components were refurbished at our local Service Center.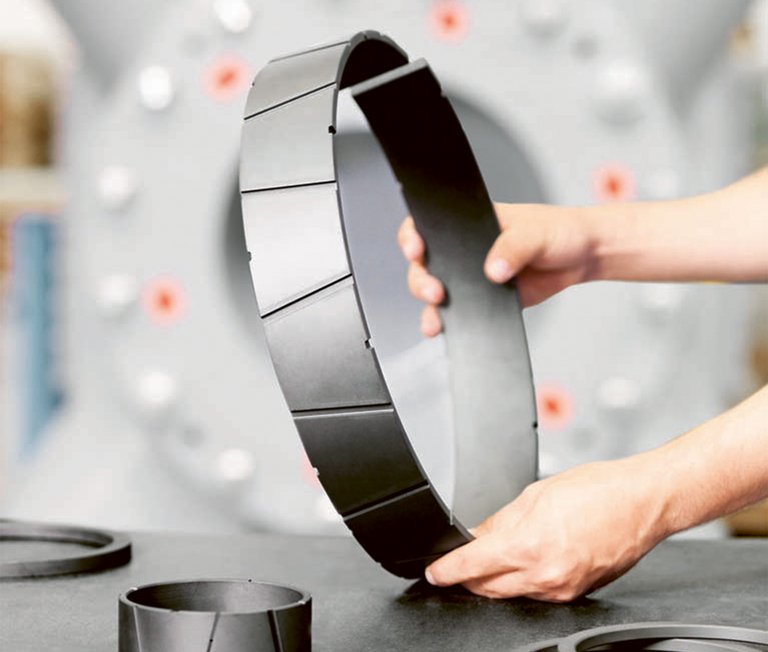 Piston and packing rings were upgraded to Persisto® 850, a material specially developed for dry-running applications.
Type
Process gas compressor
Gas
Ethylene
Power
700 kW/940 hp
Suction pressure
10 bara/145 psia
Discharge pressure
35 bara/507 psia
Speed
424 rpm
Lubrication
Dry running
Benefits for our customer after the revamp:
After the revamp, the customer could operate the compressor with no more safety incidents. Bad actors were eliminated. At the same time energy savings were achieved, as internal losses were avoided. With the Persisto® sealing systems, emissions could be reduced, while internal leakage was eliminated completely. Thus, nominal gas flow could be restored.
With this revamp, the wear parts' lifetime was significantly increased, and maintenance costs were reduced. In the future, our customer can continue to count on our local expert team for immediate support.
We are working intensively on the further development of our compressor solutions and in this fiscal year we were able to launch an oil-free compressor with a discharge pressure of 550 bar and high capacity. The large high-pressure reciprocating compressors have been specifically developed for use in a variety of hydrogen applications and are particularly suitable for hydrogen trailer filling and hydrogen fuel stations with high capacity. These compressor solutions have been designed for mass flows in excess of 150 kg/h and help to reduce the number of compressors required.
"We were struggling with the short lifetimes of the piston rod and packing rings. Burckhardt Compression's solution with the right selection of material helped us to increase compressor availability significantly. Thanks to their analysis, we now better understand the component failure modes. Our second compressor, which was plagued by the same issues, is now being revamped by Burckhardt Compression, too."